Downlights and colored LEDs in aluminum profile for department store display.
In this project, the goal was to emphasize the end customer's distinctive accent color through the illumination of a booth displayed in a large department store. An LED strip in matching blue color makes the booth stand out of the crowd and ensures that the department store's visitors quickly become aware of which brand is being displayed.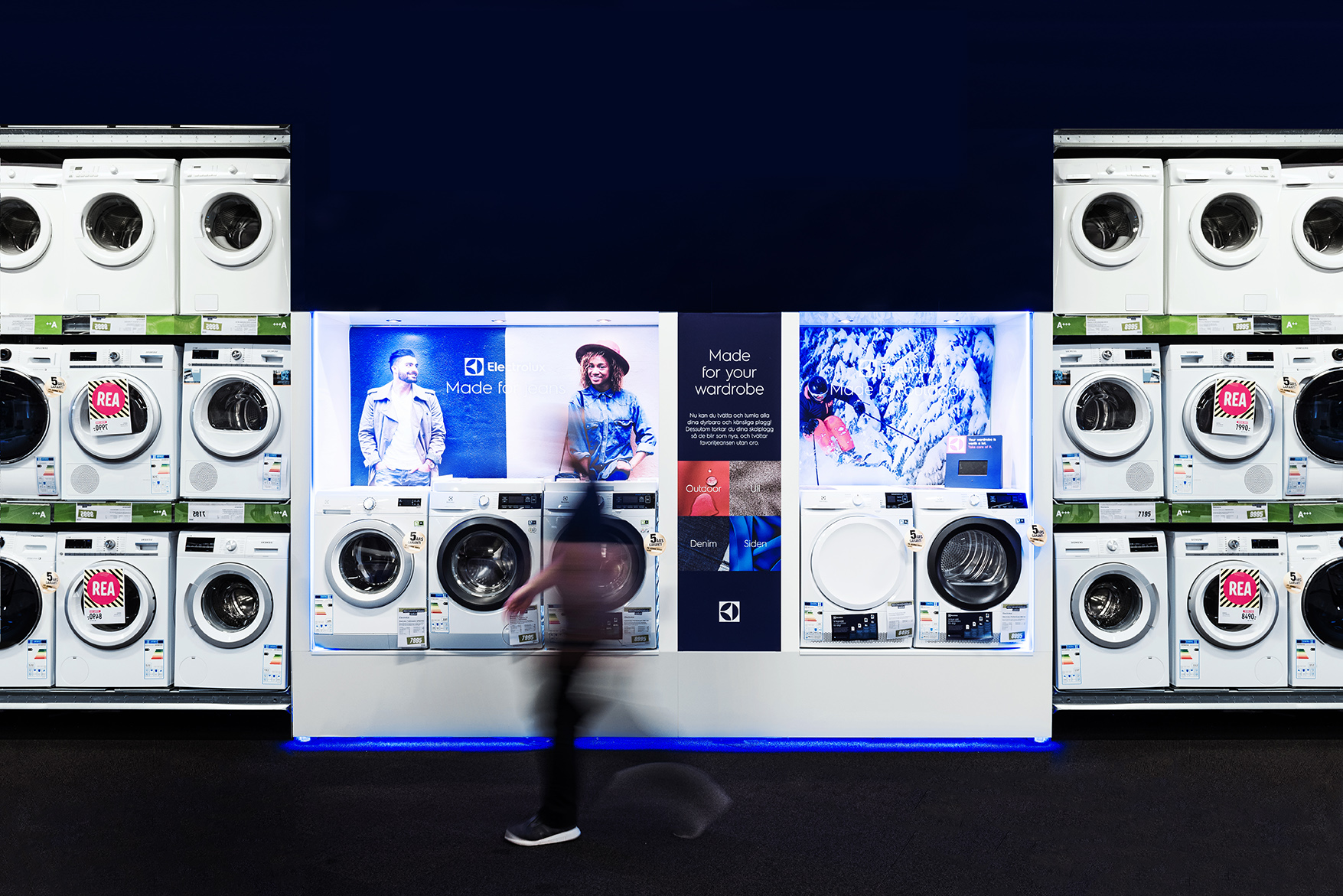 The assembly of the LED strip is done in an aluminum profile for easier and better installation. The assembly of the aluminum profile also ensures that the LEDs are cooled properly and thus increase the life span of the product.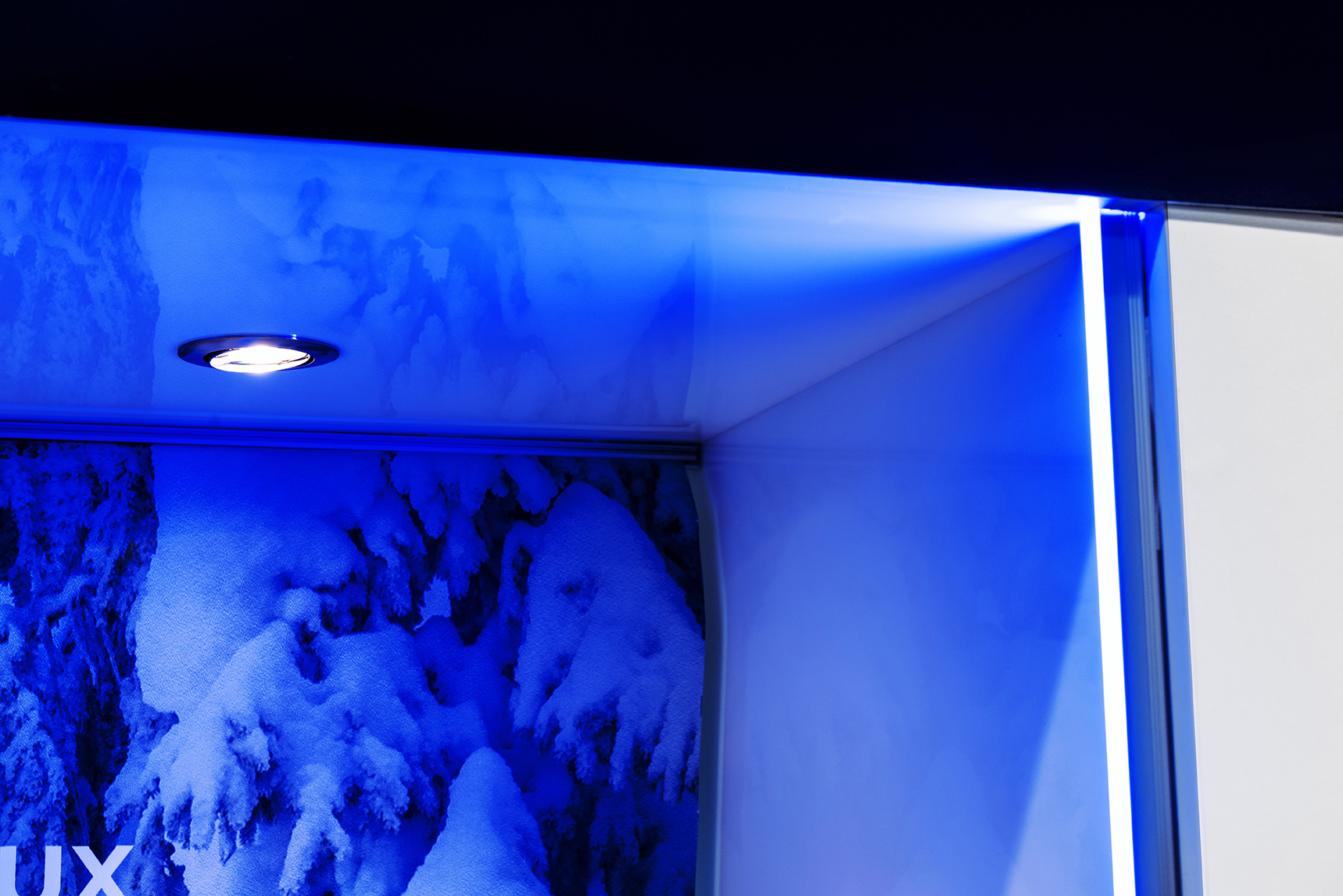 The product comes with the necessary accessories that have been prepared and tested by Agolux for quick assembly. Of course, drawings and job descriptions are saved for follow-up purposes and to ensure future orders.